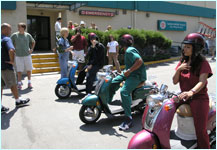 Judy Reyes is the first one to realize
how ridiculous their helmets will
look on camera!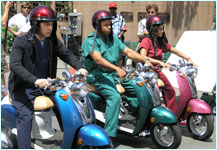 This is what it looks like just seconds before a drag race in-between takes.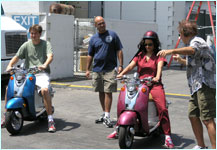 Creator & Executive Producer Bill Lawrence gets ready to show Judy Reyes and 1st A.D. Paul Pedriera how to do a wheelie.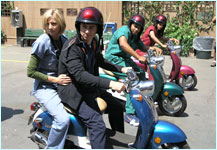 Sarah Chalke eludes the silly helmet.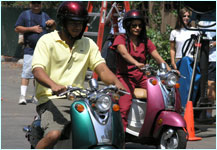 Donald Faison shows us all that you
can wear a yellow polo and still look
tough on his "hog."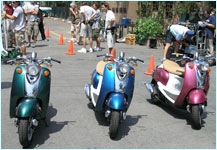 The real stars of the episode
get some quiet time.